Meet the Alteryx Community Team
Options
Mark Topic as New

Mark Topic as Read

Float this Topic for Current User

Bookmark

Subscribe

Mute
At Alteryx, community is a team effort. At any given time there are a number of individuals and teams working to ensure that everyone has a great experience. Below are just a few of the more visible individuals that you may encounter.
Feel free to drop them a line with any comments, questions, or ideas you may have. They're always happy to help!
Manager, Community Operations and Analytics
As Manager of Community Operations, Dan uses his prior experience in Alteryx Support as well as his creative abilities to assist members and create a unique Community experience.
Global Program Manager, User Groups
After almost two years as the Community Manager for Brazil and LATAM - overseeing the Portuguese and Spanish speakers communities, Flávia transitioned as the Global Program Manager for the User Group Program. Combining her large experience in editorial and social communications, to social media management and a friendly approach to every challenge, she believes that creating and maintaining health and strong relationships is the key for success!
---
KylieF
Program Manager, Community Platform
As one of the Community Specialists, Kylie spending the majority of her days in the Idea Board for the Alteryx Products, making sure each board is in tip-top shape. She's been with Alteryx since 2018, and is excited to help Community and the Alteryx products grow!
Sr. Manager, Community Engagement & Program
Stacy is responsible for Community Engagement, Programs, and Strategy. Stacy works with customers and teams around the company to drive programs that increase engagement in the Alteryx Community.
---
Sr. Podcast Program Manager
Maddie is our Sr. Podcast Program Manager, delivering audio stories about data science and analytics culture to listeners around the world. Skilled and experienced at connecting people, Maddie loves to spotlight our Community members, and seeing their careers flourish.
Community Data Analyst
As the team's Data Analyst, Max is the subject matter expert for all things related to Community data. Max has been at Alteryx since 2019 and is excited to use the Alteryx platform to provide data-driven insights for the team.
---
Sr Program Manager, Community Content
Neil Ryan is the Sr Program Manager, Community Content, responsible for the content in the Alteryx Community. He held previous roles at Alteryx including Advanced Analytics Product Manager and Content Engineer, and had prior gigs doing fraud detection analytics consulting and creating actuarial pricing models. Neil's industry experience and technical skills are wide ranging and well suited to drive compelling content tailored for Community members to rank up in their careers.
Community Lead Developer
As the Community's Lead Developer, Sachin is responsible for designing and implementing community customizations. He joined Alteryx in July of 2019 and brings a lot of experience around integration, solutioning and development to the team.
---
Community Developer
As Community Developer, Kirk provides various software customizations including feature enhancements, integrations and bug fixes for the Alteryx Community. He brings a technical background to the team that includes both hardware and software engineering experience in a variety of industries.
Program Manager User Group & German
As Program Manager User Group, Steph is entirely dedicated to connecting passionate users and looks forward to managing grow the Alteryx User Group Program in EMEA and APAC. She ensures development and enhancement of the Program through engagement, empowerment, and mobilization of Alteryx Users. She is responsible for implementing strategies and managing day-to-day operations to execute successful events. Want to meet your peers in organizing an event in region? Contact her anytime!
---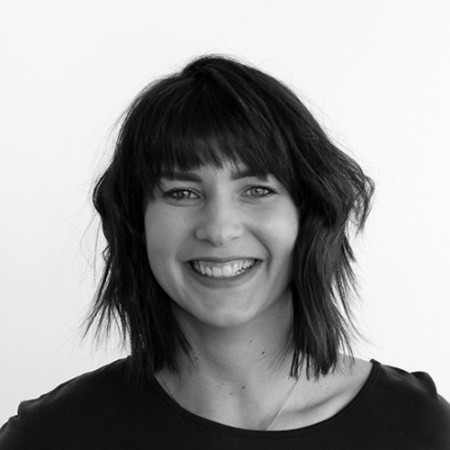 Community Operations Program Manager
Driven by a passion to create meaningful connections, Leandra's role as Operations Program Manager allows her to work behind the scenes to do just that. A self-proclaimed community builder and enthusiast, you'll find her managing day-to-day community operations, ensuring the community is in tip-top shape, and drinking coffee. Lots of coffee
Sr. Manager, Community Operations & Development
As Senior Program Manager of the Community Platform, Trey Waddell manages the strategy, delivery, and maintenance of technical projects that help our community to continually be the best in class.
---
Associate Community Manager
As an Associate Community Manager, Nitasha uses her skills and love for building and maintaining relationships in real life and translates that into an online experience where she now gets to interact with users in the Alteryx Community. Helping engage, support, and provide a seamless and fun experience for Community users brings Nitasha great joy!
Online Community Manager
Jessica is excited to join the Alteryx Community team following a stint as a Community Consultant. She loves that online communities provide the opportunity to bring people working on similar problems and projects together to collaborate that might never have met in person.
We'd love to get to know you, too: head over here to introduce yourself and get to know your community peers!