WillM
Community Manager
Mark as New

Mark as Read

Bookmark

Subscribe

Email to a Friend
Welcome to the latest edition of Community Highlights, your one-stop shop for all things Alteryx Community! For first time readers, this ongoing blog series delivers a curated dose of the latest community happenings so that you can keep a pulse on what's hot, who's in, and all of the latest trends. And for those of you that have read previous editions of the blog, you might notice some changes, namely that we have a new author!
---
In Case You Missed It
*Community news & announcements.
Refer a Data Friend
Those of us that have previously been in the trenches of manual data preparation and spreadsheet work know that making the switch to Alteryx can make a world of difference when it comes to getting things done more efficiently. With that in mind, we have a new program that rewards you for referring others that might benefit from Alteryx. Check out more details here.
Women of Analytics Panel
Our first quarterly ACE panel occurred at the end of April featuring four women that wowed us with their discussions spanning topics from awareness to emotions and exhibiting value. If you missed it the first time around, the blog is definitely worth a look for some extra context, as well as a chance to view the session On-Demand.
Alteryx For Good Community Launch
In case you're not aware, Alteryx For Good works with schools, universities, and nonprofit organizations to help students, professors, and professionals gain knowledge through the Alteryx platform. With the launch of the new community area, it gives people a chance to learn, exchange ideas, and collaborate in ways that affect change and work toward social good.
---
Never. Stop. Learning.
*Alteryx Academy. All the training resources you need.
Advancing Data & Analytics Potential Together (ADAPT) is probably something you've already seen around the community, but it's such a massive initiative that it certainly deserves a spotlight in Highlights this month. So many people worldwide have had their careers impacted by the COVID-19 pandemic, and Alteryx is in a position to help. ADAPT gives a free license and training to those that have become unemployed or underemployed by the global situation with an aim to provide new skills and assist in securing a new role that they can excel in.
Our CMO, @AmyHeidersbach, wrote an incredible intro blog about ADAPT already that covers a lot of the "why" behind the program and gives some insightful thoughts on how it works together with community. There's also plenty of information on the main ADAPT page that can be found here. We've already had several thousand people join the program, and we hope that it continues to grow and make an impact on many more.
If I were a betting man, I'd wager that nearly every one of you knows at least one person that has experienced job loss recently, and chances are a new skill (and activity to pass the time) would be a welcome diversion for many. I've shared the program information with several close friends and acquaintances and they've all been excited about the opportunity. Plus, who doesn't love a chance to interact in the community with others that they already know? If you know anyone that would be interested, I highly suggest that you share it out as well!
---
Nuts & Bolts
*Alteryx in Practice. Noteworthy Tips & Tricks, blog/KB Articles + other pearls of wisdom.
On Engine Works, @cplewis90 gets clickbait-y with The Alteryx Feature You Wish You Knew About — sorry, you'll have to click to find out what the feature is. And Alteryx ACE @jdunkerley79 solves a pretty tricky math (maths?) puzzle in Solving Matt Parker's Coin Puzzle in Alteryx. Over on the Data Science blog, @BenMoss completed TWO series in May:
Alteryx Your Discover Weekly in which he shows how use KNN analysis to create your own custom music discovery playlist based on your listening history.
Legolytics in which Ben takes you step by step through the process of creating your own custom Lego set based on a photo, completely optimized for price!
@SusanCS shared her own miniseries in May. Part I explains the basics of factor analysis and how to do it in Python, while part II shares an Alteryx macro to accomplish factor analysis code-free.
---
User Group News
*Find Your People, Build Your Network.
This month the user groups went virtual and broadcast meetings all over the interwebz. User group leaders from all over the world came together to bring the user group experience to many homes. We hosted virtual meetings in North America Central, Asia-Pacific, DACH, Japan, Brazil, and North America West in May!
| | |
| --- | --- |
| | Here are fabulous North American Central User Group leaders introducing themselves. |
Don't worry if you missed a user group meeting. Recaps will start appearing on user group pages. Sydney and Melbourne have added a full recap with the meeting recording on their respective pages. The User Group Team is also working with leaders to bring more virtual meetings in June! Make sure to check the meeting calendar on Community. Anyone can join a virtual user group meeting regardless of Alteryx experience and location.
Thank you to @cplewis90, @alyon, @SubratDas5, @ydmuley, @nwiseman, @tsilva4, @NolanHill, @rdalley, @Deanna, @CSand, @jjsoh1226, @lindalo, @EricWong, @prawnoodles, @RichBirch, @Twaddington, @ThizViz, @NJT, @ddiesel, @Kdickson, @Thableaus, @carlosteixeira2005, @DawnDuong, @avinashsunchu, @ADerbak, @DavidVelleca, @DerangedVisions, @Treyson, @Hiroy, @k_koebisawa, and @BradWerner for stepping up to the plate and providing the Community a space and time to share, learn, and network.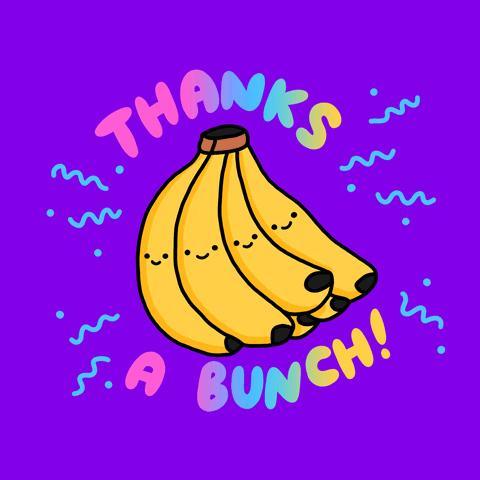 ---
Culture & Events
*Immerse yourself in data and analytics culture.
New episodes | Alter Everything Podcast
We released three amazing episodes this month, including two from Australia, and one about our exciting Analytics Process Automation platform. Read on to learn more and tune in!
Episode 59: Reporting from Australia: an Alteryx for Good Data Challenge Adventure is a celebration of the incredible efforts made by students in Australia, who shared a behind the scenes look at the Alteryx For Good Data Challenge competition, cosponsored by Alteryx Partner RXP. You'll get to hear from the four student team leaders throughout this episode as they shared which Australia nonprofit organization they supported, and ultimately how they learned Alteryx to turn real world challenges into life-changing, impactful insights.
In episode 60: Analytics automation: keeping humans in the loop, we talk all things automation, and discuss why humans need to stay in the loop. Knowing that data is crucial to the decisions analysts and data scientists make, automating analytics processes allow humans to focus on delivering insights. This combination of automation and human thinking power makes the most of humans' contributions to the data analytic process. You'll hear from Alteryx Data Science Journalist, @SusanCS, and Doris Lee, a PhD student at the School of Information at UC Berkeley, as they emphasize these topics, and the importance of keeping humans in the loop.
In episode 61: Really groovy data collection: Australian citizen science thrives after the bushfires, host @MaddieJ has a chat "down under" with One Tree Planted's Beth Dalgleish, and Kylie Piper from Foundation for National Parks and Wildlife.

Both Australian natives, Kylie and Beth recall their experiences of the 2019-2020 bushfire season, and share how citizen scientists all over the country are working to fill gaps in data collection. They also share why data collection and analysis are the first step to recovery, and explain how their organizations are instilling hope for the interconnected and iconic species that their country holds dear.

Subscribe to Alter Everything on Apple Podcasts, Spotify, Overcast, or YouTube to stay in tune with analytics culture on the go!
---
Top Community Contributors

*Our members make community!

Alright, now before we close this edition, it's the time to call out (in a good way) some of our community members for their contributions to the Alteryx Community. We've got our top 3 contributors in both the top solution authors and the most likes for May, and they put in the work to be recognized!
Top Solution Authors
Most Likes
Thanks to you folks for all that you bring to the community; your participation is integral to making sure everyone gets the assistance they need. As we move forward we may call out some different categories to expand the reach of this section, because every contribution to community is valuable. Stay tuned for that in future editions!
And with that, I'll sign off for now. Don't forget to sign up for Alter.Nation to stay up-to-date on what's happening in the community!
Will Machin
Community Manager
Will runs community engagement programs for the Alteryx Community and wants to ensure that all members get the resources, activity, and information they need. He is always open to hear feedback and ideas and loves connecting with everyone in the community to strengthen relationships and build strong ties.
Will runs community engagement programs for the Alteryx Community and wants to ensure that all members get the resources, activity, and information they need. He is always open to hear feedback and ideas and loves connecting with everyone in the community to strengthen relationships and build strong ties.
You must be a registered user to add a comment. If you've already registered, sign in. Otherwise, register and sign in.